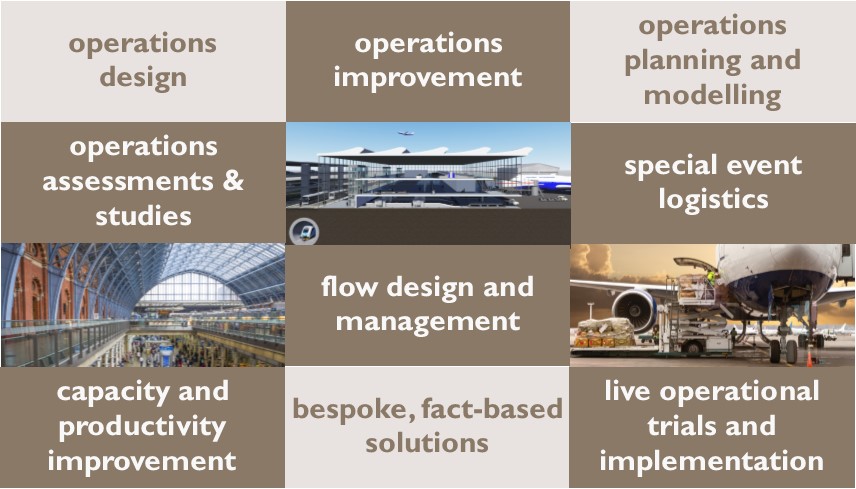 HOW O&I CAN SUPPORT YOUR… TRANSPORT & LOGISTICS OPERATION
10th June 2021
The events of the past year have affected transportation and logistics organisations in many different ways. o&i consulting is supporting companies in these sectors as their operations continue to recover from the impact of COVID-19.
Operational needs have differed considerably: some companies have needed to reduce cost, some to scale back their operations, and others to expand capacity to cater for increased demand. o&i consulting offers independent operations planning, design and improvement expertise, based on operational research and industrial engineering skills.
Whatever the requirements of your organisation, the plans and actions we recommend are practical, fact-based and prioritise maximising available assets. The o&i team is responsive, flexible and has a track record of addressing a broad range of operational challenges with solutions that work in live operation.
Here are some of the ways that we can help:
Operations optimisation: delivering operations solutions that achieve client objectives such as reducing costs, maximising capacity and increasing productivity
Operations studies: identifying unused capacity, bottlenecks and constraints
Operations planning and modelling: better matching capacity and demand, plan resources and determine future requirements.
Operations design: creating efficient new operations, redesigning out-dated operations and integrating new equipment, legislation and procedures.
Live operational trials and implementation: demonstrating how our recommendations work effectively in live operation and working with client teams to implement operation-wide
'Quick-fix', remedial solutions: identifying, developing and implementing solutions that will deliver immediate results for the client
Interim operations support, expertise and project management: delivering hands-on operations experience and leadership where clients require immediate or short term support while (or instead of) recruiting, where they need an instant impact in their operation, or a trusted partner to 'get the job done
For more information on how we can support your operational needs, please contact Claire Morgan on 07909 576 915 or clairemorgan@oandiconsulting.com or view our services pages on https://www.oandiconsulting.com/services/
Categories: Blogs, operations consulting, Operations Improvement, Transport & Logistics, Transport & Logistics
Tags: logistics, o&i consulting, operational excellence, operations design, Operations Improvement, Operations planning, Transport & Logistics