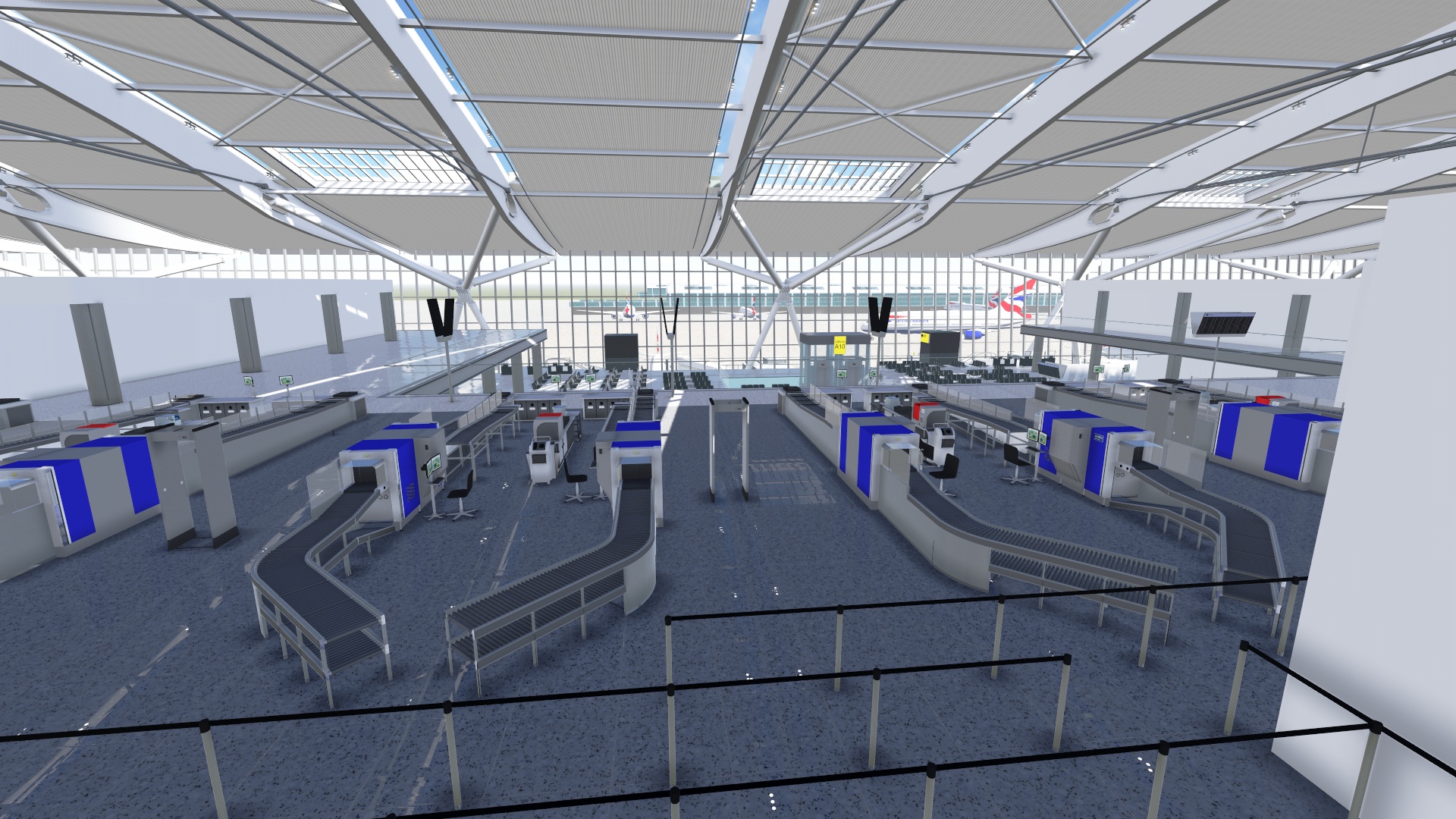 Heightened security measures: maintaining passenger flow
15th July 2014
Delivering effective aviation security overrides other areas of airport operations performance, it goes without saying. However, an airport can still  process passengers through to their boarding gate to fulfil an on-time departure, even with heightened security requirements. With robust planning, processes and communications, it is possible to successfully fulfil security, throughput and customer service requirements.
Recent changes in security have placed increased pressure on airport operators during the busy summer travel period.
Typically changes to security regulation or equipment take place with some notice; giving the airport time to prepare its operation and staff thoroughly for such changes. In this case however, the additional measures have been imposed at short notice.
The challenge for airport operators is to integrate these additional requirements into existing processes within a live operation while maintaining high levels of security and vigilance. At the same time, the operator wishes to continue to provide a high level of customer service and prevent delays.
Taking on the challenge:
Understanding the effect on operations
As the new requirements are already being performed, the operator has the opportunity to measure the effects of the changes in live operation. With a good understanding of your operational performance prior to the changes, you will have a good insight into how transaction times and waiting times will be affected during peak periods.
Understanding the constraints
By observing, measuring and analysing the end-to-end operation, it is possible to develop a good understanding of where the constraints are in the process, and the effect of any changes in screening requirements. Industrial engineering disciplines and lean principles can help to identify opportunities to improve flow, while remaining compliant.
Delivering reliable processes
A reliable process needs to address the identified constraints, but also needs to ensure that the process improvements do not shift the bottleneck to elsewhere in the process.
Improving communications and awareness
Your improved process will only work if it is communicated well amongst operations teams, and if your passengers understand what is required of them before they reach the airport and as they are being processed
Responding quickly
To ensure your operation is optimised in line with the new security requirements before the summer peak, you will need to respond quickly. Perhaps o&i consulting can help?
If you would like to talk to us about preparing your passenger security operation to handle the new requirements during the summer peak, please contact David Calder at davidcalder@oandiconsulting.com or on 07990 572 895.
Categories: Blogs, Operations Improvement
Tags: airport security, LAGS, Operations Improvement, Operations planning, ops-planning, passenger security