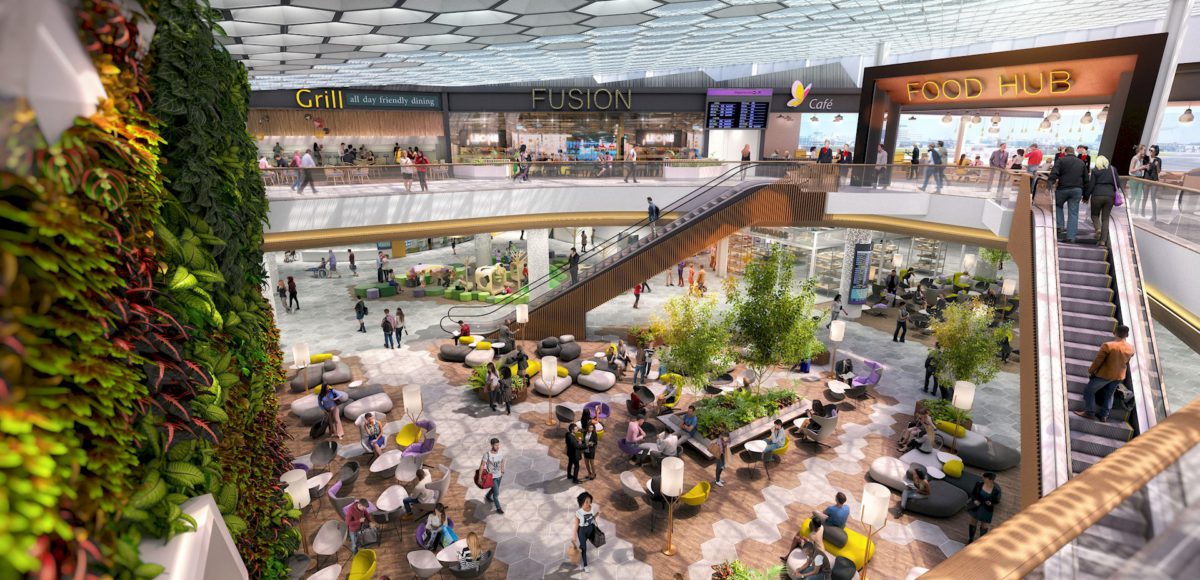 BLOG: Airport logistics – creating efficient Goods-In Waste-Away operations
7th November 2019
Airports are expected to offer so much more than the means to process passengers on to, off and between flights. It is often taken for granted that airport retail outlets are fully stocked, restaurants and coffee shops offer a broad menu, daily newspapers are available early and that facilities are clean and well maintained.
Behind a successful product and service offering is a complex logistics network that requires robust planning, clear communications, adequate equipment and space, and a structured management strategy to ensure the airport is appropriately serviced. A service yard is typically the hub of the activities feeding a terminal. Sometimes supported by a consolidation centre, sometimes receiving goods directly from the supplier, the service yard may also be frequented by waste contractors, engineering, cleaning and maintenance vehicles, and other authorised and special service vehicles.
With little space typically available to accommodate these numerous suppliers, the management of yard capacity and demand is essential to prevent both the service area becoming congested and chaotic, and internal horizontal and vertical circulation areas being impacted by an unrealistic number of movements during peak service periods. Such occurrences can directly affect the supply of items to retailers and removal of waste from the area.
Effective (re)design of a service yard can help to maximise the space available, balancing parking bays with adequate, safe turning space, structured walkways and capacity for a planned number of waste receptacles. To get the best out of a good design, it needs to be supported by a robust management strategy that integrates fact-based capacity and demand planning which prioritises time critical movements, a proactive logistics team, clear communications channels with suppliers and retailers, while fully respecting safety and security.
o&i consulting is an advocate of a structured, fact-based logistics approach to maximise the performance of airport logistics areas. We enable airport and engineering clients to improve the performance of existing service yards as well as working with and for architects on new terminal designs, as part of RIBA design stages, to create functional and efficient logistics flows.
The attached flyer povides more information on our expertise in this area. We also invite you to contact us at: clairemorgan@oandiconsulting.com
Categories: Airport Logistics, Blogs, logistics, News
Tags: airport logistics, goods in waste away, logistics, operational excellence, Operations Improvement