Logistics Study for Manchester Airport Transformation Programme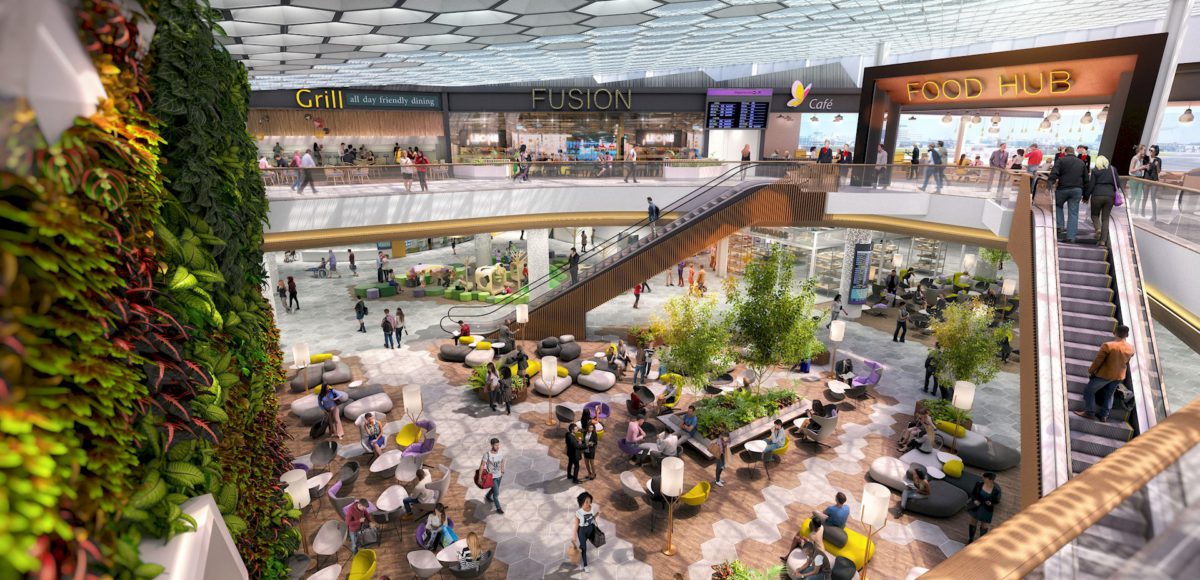 The challenge
The £1bn investment on the Manchester Airport Transformation Programme (MAN-TP) represents the most significant programme of investment ever made in Manchester Airport and will see the campus developed to provide a world class operation, with significant enhancements to current facilities and major improvements to the customer experience.
A 2017 study by a team of o&i consulting and Jacobs highlighted the need for a structured approach to Goods In Waste Away planning and management within the East Service Yard (ESY) during construction and fit out operations between 2018 – 2022.
As a consequence of this study, Jacobs / o&i consulting were asked to provide further logistics and analytical expertise to support the Terminal 2 developments during 2018.
Our role
Our team of aviation logistics specialists conducted detailed analysis of the Terminal 2 East Service Yard capacity and demand for a range of scenarios as the Terminal Programme evolves over time. The service yard and access road need to accommodate the impact of the phased development of a new baggage facility, demand generated by the terminal refurbishment and fit out, other construction projects and meet longer term requirements for landside GIWA flows for the whole terminal. Therefore, it was necessary for Manchester Airport to ensure suitable access, space and facilities are made available to enable the yard to continue to operate and serve the terminal from a GIWA perspective, as well as other functions, between 2018 – 2022 while developments are taking place.
During the studies, our analysts charted current usage of the ESY, in its entirety and by user group, and modelled future demand, capacity requirements and vehicle waiting times for a number of construction and fit out scenarios. We assessed the impact of removing groups of non-essential users from the East Service Yard and illustrated the effect of different development scenarios on the yard. Additionally, the benefits of demand management on the yard profile were demonstrated and a number of recommendations were made regarding how this could be carried out to optimise yard capacity and performance.
The studies identified the logistics processing and management options to accommodate the various construction scenarios in the ESY, assessed yard approach and access solutions, and outlined the changes that will be required to enable the service yard to continue to operate.
"o&i's team provided a thorough assessment of current and future operational capacity which involved a high quality and clear interpretation of multiple sources of data. They worked closely with Jacobs, Manchester Airport and other stakeholders to ensure that robust strategy and layout options were developed.
Jacobs continues to work with o&i consulting on the Manchester Airport Transformation Programme as well as on projects for Battersea Power Station and Transport for London. I would have no hesitation in recommending them."
Tim Brent, Director of Logistics, Jacobs UK
o&i expertise
Information gathering
Goods In Waste Away capacity and demand analysis and modelling
Scenario modelling
Service yard layout design and requirements
Yard planning and management options
Data analysis and modelling
Process engineering and optimisation
Logistics expertise
Reporting
Project Key Facts
Title: Logistics Study for Manchester Airport Transformation Programme
Client: Jacobs
Theme: Facility Development Support