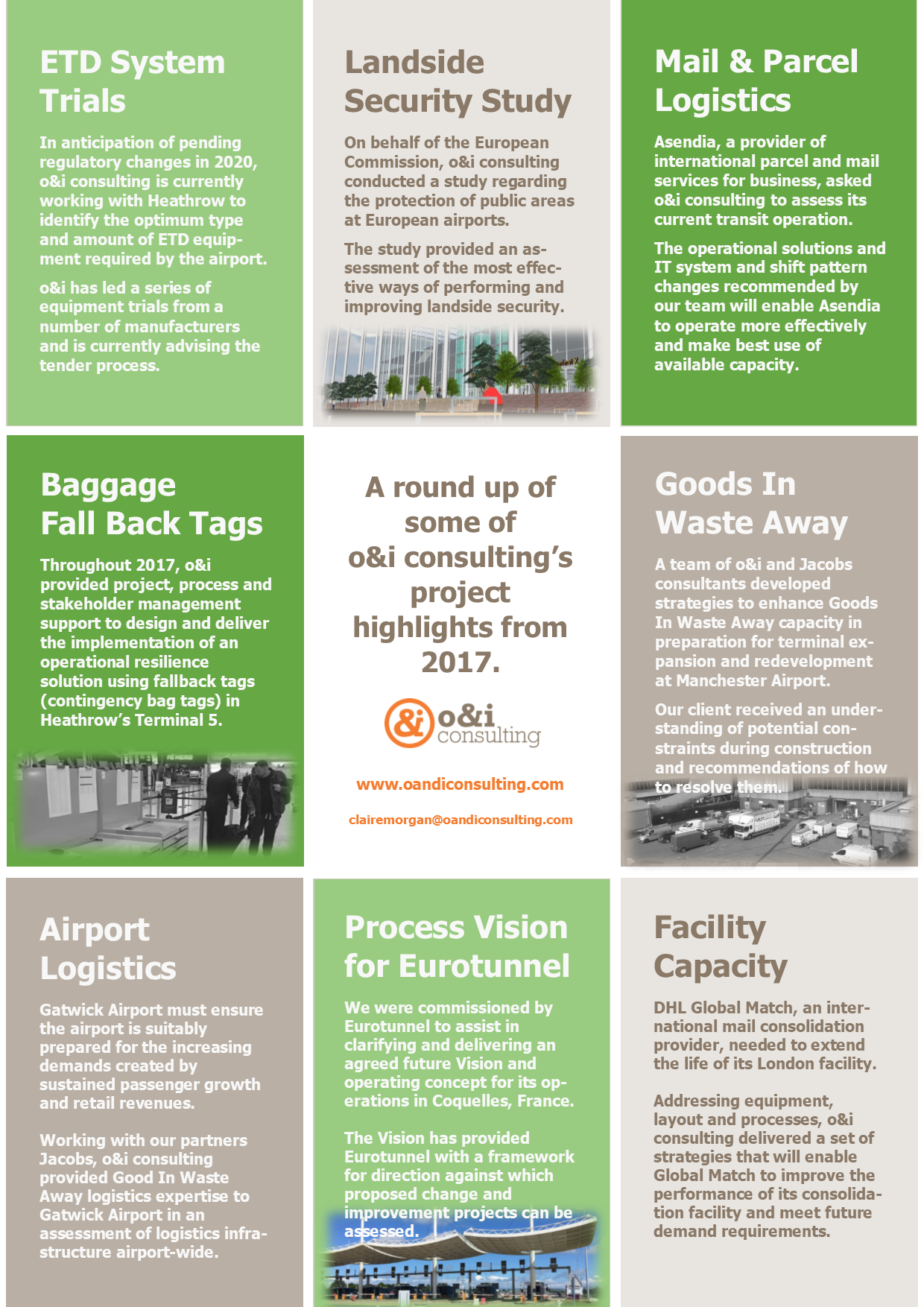 an overview of o&i consulting projects from 2017
22nd January 2018
o&i consulting would like to take a look back over some of the project highlights from the past year. During 2017, our team enjoyed working with new and old clients on some exciting projects and are pleased to be working with many of these organisations on continued projects and new challenges in 2018.
With 2018 promising to be a busy year ahead, the focus of our team remains on delivering effective operational solutions and expert advice to our clients, maintaining our high standards and ensuring our recommendations enable clients to offer a high level of service to its customers. As part of this commitment, we will be looking to expand our core team of employees and associates during the course of the year.
We invite you to contact us if you would like more information on our work and how we can help your company: clairemorgan@oandiconsulting.com
We look forward to hearing from you.
Categories: Blogs
Tags: Aviation, logistics, operational excellence