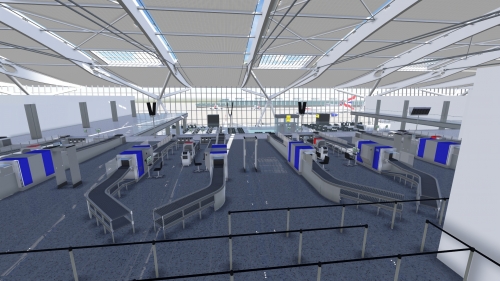 FLYER: Integrating equipment in passenger security operations
1st October 2019
As technology progresses and regulation changes, airports are regularly faced with the need to procure new equipment that will improve screening levels and performance in passenger security operations. Given the high capital investment incurred in renewing equipment, it is important to make the correct decision for your operation; a decision that should be based on functionality as well as price. Many airports are currently facing such challenges as they consider new CT technology options.
o&i consulting has experience of working with airports to trial, procure and implement new passenger screening equipment. We work closely with airport security and operations teams to rigorously trial and measure the performance of equipment options over extensive periods in live operation. Our methodical and inclusive approach enables us to provide the client with unbiased, evidence-based recommendations for technology types and combinations that satisfy the client needs and are compatible with the nature of the client operation. In addition to these credentials, following successful trial phases, we support and advise procurement processes, re-engineer end-to-end passenger screening processes to smoothly integrate the new equipment, and work alongside the client during training and implementation of the new technology airport-wide.
This flyer provides an overview of our skills and experience in this area.
Categories: Blogs, Passenger Security Screening, Uncategorized
Tags: airport processes, airport security, CT equipment, passenger security, security equipment, security operations